Wedding ceremonies and wedding receptions in Seattle
Make a wedding weekend of it at Kimpton Hotel Vintage Seattle, where we can't wait to help you celebrate in style. Our fusion of elegant and rustic design, location near Seattle's many activities and attractions, group room blocks at great rates, and superior service make us the perfect setting for any wedding-related activities. Think of us for anything from a rehearsal dinner in our Solaio Room (with food from Tulio that will get talked about for years to come) to a bachelorette party in the city with your closest friends to a post-nuptials brunch where everyone can come together one last time in celebration of you.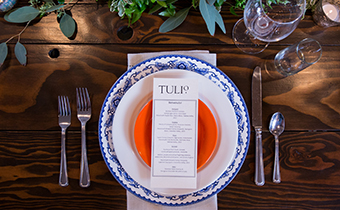 REHEARSAL DINNER
Practice Makes Perfect
The day before the I do's, get everyone on the same page with a rehearsal dinner in the Solaio Room on Tulio's second floor, where you'll savor rustic Italian cuisine and say salute over a bottle of bubbly before the big day.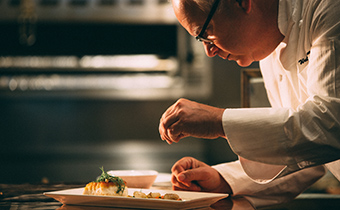 WEDDING BRUNCH
Rise & Shine
The celebrating doesn't stop once the reception is over. Acclaimed Chef Walter Pisano will put together a custom menu for a day-after brunch that lets everyone re-live the best moments from the big day.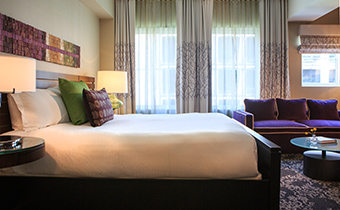 ELOPEMENT PACKAGE
Take the stress out of planning with our Elopement Package, including:
King Premium City View Guestroom on your Wedding Night
Marriage Ceremony Officiant
Welcome Bottle of Veuve Clicquot
Dinner for Two Following Ceremony at Tulio – ($200 maximum)
Breakfast for Two Following Morning at Tulio – ($100 maximum)
For more information and to book your wedding event, contact Kerry Sousa at Kerry.Sousa@tulio.com or call directly at (206) 428-2411 to begin planning your dream wedding.