Cruising to Alaska? Lucky you! Get even luckier by spending some time before or after your adventure to the Last Frontier at Kimpton Hotel Vintage Seattle. We're not far from Pier 66, Pier 69 and Pier 91 — known as Smith Cove Cruise Terminal—the home of Carnival, Celebrity Cruises, Holland America Line, Princess Cruises, and Royal Caribbean International. (And here's a pro tip — if you want to learn more about others who voyaged from Seattle to Alaska, head to the Klondike Gold Rush National Historical Park in Pioneer Square, less than a mile from the hotel. It documents Seattle's crucial role in outfitting stampeders headed north.)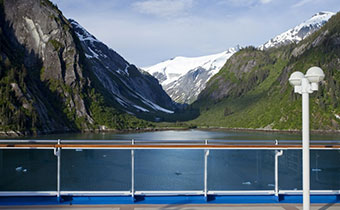 Bell Street Pier Cruise Terminal at Pier 66
You'll find Bell Street Pier Cruise Terminal at Pier 66 (a bustling 11-acre, multi-use complex along the waterfront) conveniently situated in downtown Seattle and minutes from Pike Place Market.
Norwegian Cruise Line
Oceania Cruise Line
Distance from hotel: 1.3 miles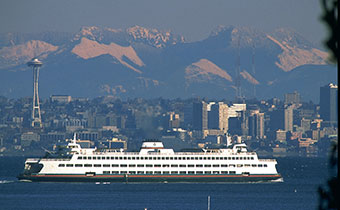 Smith Cove Cruise Terminal at Pier 91
Smith Cove Cruise Terminal at Pier 91 is located at the north end of the waterfront, just 15 minutes from the hotel and 10 minutes from Seattle's retail core and famous Space Needle.
Carnival Cruise Line
Celebrity Cruise Line
Holland America Line
Princess Cruise Line
Royal Caribbean Cruise Line
Distance from hotel: 3.7 miles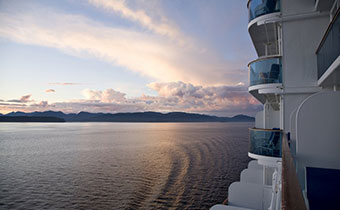 Convenient Pier 69 Cruise Terminal Access
At downtown's Pier 69, a main Seattle cruise port, the push-off point for Victoria Clipper ferries there's now an even speedier way to travel between downtown Seattle and downtown Victoria, BC. The Victoria Clipper V is the biggest member of the fleet. The 170-foot, high-speed catamaran carries more than 400 passengers and travels at speeds up to 36 knots. The Clipper also runs summertime trips to the San Juan Islands.
Distance from hotel: 1.5 miles