Your Winter Memories Await
Whether your holiday vibe is "cozy" or "classy," "folksy" or "elegant," a Kimpton Hotel Vintage home base can launch your ideal downtown Seattle Christmas. Embark on the ultimate zoo lights experience, or get fancy for a night at the ballet. Take in some family-friendly caroling, then book an adults-only date with a seasonal cocktail list.
With downtown Seattle holiday packages available, now is the moment to pencil more winter cheer into your calendar.
Fall Fling
Celebrate endless savings this fall with valet parking ($49/night value), bottle of wine, and more included.
WildLanterns at the Zoo
Nov. 11 – Jan. 22
For an evening of zoo lights that dazzle visitors of all ages, explore Seattle's Woodland Park Zoo between 4-9 p.m. Check out illuminated larger-than-life flora and fauna in the Asian Safari, Oceania Animal Odyssey, and more. Purchase sweet and savory snacks and shop for one-of-a-kind holiday gifts and keepsakes.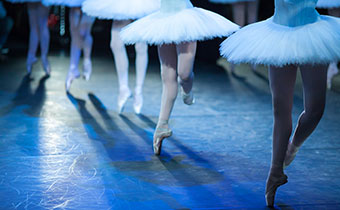 George Balanchine's The Nutcracker
Nov. 25 – Dec. 27
Snag tickets for George Balanchine's The Nutcracker and create holiday traditions alongside local families. The magic of the season hasn't begun until the first notes of Tchaikovsky's classic score beckon the renowned dancers of the Pacific Northwest Ballet onto the stage. Bonus: You'll find McCaw Hall decked out in photo-worthy festive decor and inspire some major FOMO.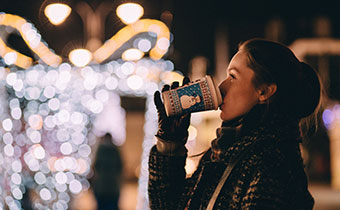 The Christmas Ship Festival
Nov. 25 – Dec. 23
Partake in a beloved Pacific Northwest tradition by hopping aboard The Christmas Ship for a 90 minute cruise – or book a spot on the 21+ Follow Boat. With departure points around Puget Sound (including a few blocks from Kimpton Hotel Vintage) and an abundance of twinkle lights and Christmas songs, the Christmas Ship Festival is the Seattle holiday dream: traditional festive cheer, but make it nautical.
Seattle Center Winterfest
Hop aboard the Seattle monorail and whisk yourself off to the world of Winterfest, a hub for Seattle Christmas events. With a 19th-century model train traversing the room, a rotating cast of holiday performers, and a wide selection of eats and drinks from Seattle's top restaurants, it's an effortless destination for an evening out.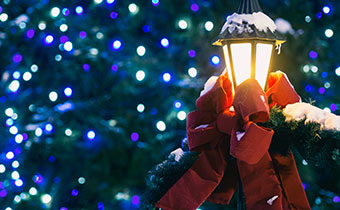 Magic at Pike Place Market
A short walk from the Kimpton Hotel Vintage, you'll find Seattle's famous Pike Place Market all dressed up for the season. Take in twinkle lights tucked around Post Alley and memorable holiday gift offerings for everyone on your shopping list. The Magic at the Market party happens November 26, but the holiday cheer is ongoing.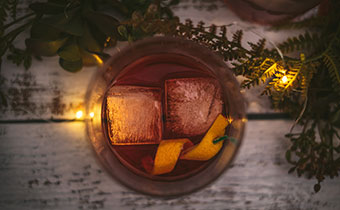 Holiday Bar Hopping
Who says holiday fun has to be family friendly? Plan a grownup night out, sipping the best holiday drinks in the city. Capitol Hill is a great bar-hopping hub and minutes away from Kimpton Vintage by car. Start at Melrose Market, then stroll on for seasonal beers at the Pine Box locally-loved eggnog at Sol Liquor (check their website for details), and other festive offerings at hot spots like Oddfellows, L'Oursin, and Liberty.