Located just across the street from Kimpton Hotel Vintage Seattle, the Seattle Central Library is unlike any library you've ever seen. The standout structure was designed by architects Rem Koolhaas and Joshua Ramus from 4,600 tons of steel and nearly 10,000 pieces of glass. Inside, you'll find several areas worth exploring, all created to support the library's collection of more than 1 million items. Ride the chartreuse escalators, grab a coffee and chocolates from the third-floor cart, wander through the books spiral, ask questions in the Mixing Chamber, relax in the reading room with 40-foot ceilings and views of Elliott Bay. This Seattle library doesn't disappoint. Don't forget to stop off on the fourth floor for a surprise (trust us on this one!).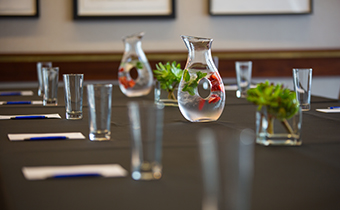 Nice to Meet
With meeting rooms that seat 25 to 200 people, the Seattle Central Library is a great option for a variety of events.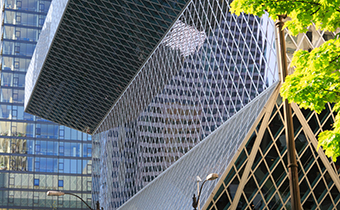 The Highlights
Wondering where to start with the dizzying number of things to see and do at the library? Check out this top 10 list.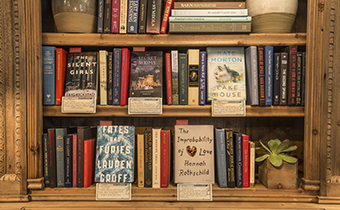 Author Readings
A steady stream of authors, from emerging to internationally renowned, pass through the library. Don't miss your chance to attend a free reading.